For today's technique, I'm going to show you how to make really quick and easy flowers out of fabric!!! If you buy the August kit, you will be all set!!!

The first thing you need to do is cut a strip of fabric. It needs to be about 1.5" to 2" wide and you can determine the length. I used the fabric that comes in the August Kit and used the length of that fabric .

After to cut your strip out, fold it in half. If you iron a crease in it, it will make it easier. After you have done this, run a stitch along the length of the fabric. Do not put in a back stitch. You will want to have extra thread at the ends.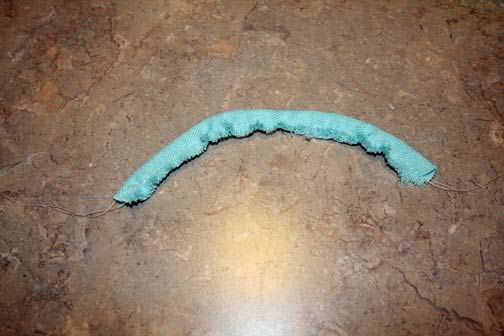 Start at one end of the strip and pull on one of the threads. This will start creating a gather on the fabric. Once you get about halfway, knot the end and go to the other end and pull on one of the strings to create another gather. Then, knot that end.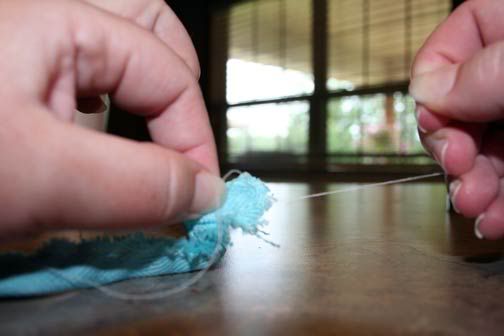 Double fold the ends and stitch. Arrange the flower and handstitch the layers to each other. Then, add a button or some sort of center for the flower.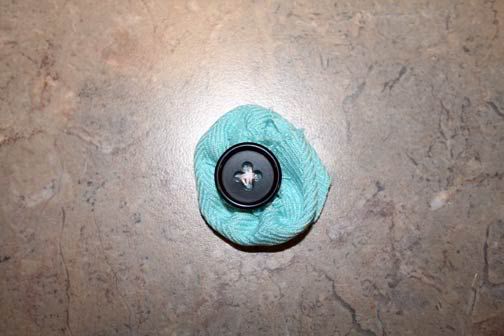 Another fabric flower I made for the August kit was a pleated flower. I cut a strip of fabric. Then, put in small handstitched pleats down the length of the strip. Once this is done, connect one end of the strip to the other so that it makes a circle. Add a button or other embellishment for the flowers center.