This is a fun, quick and easy challenge. I tend to somehow collect magnets from advertisers. I don't use them, don't want them, but instead of thowing them away, why not turn them into something pretty that you would like to see hanging on your fridge?

So, that is what we are going to do...we are going to take a regular magnet and turn it into a work of art! Please notice that I used papers from the fabulous September kit!!

First, gather your supplies: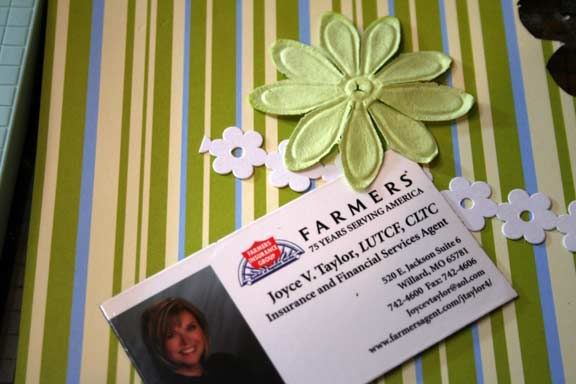 Next, glue the magnet to the paper.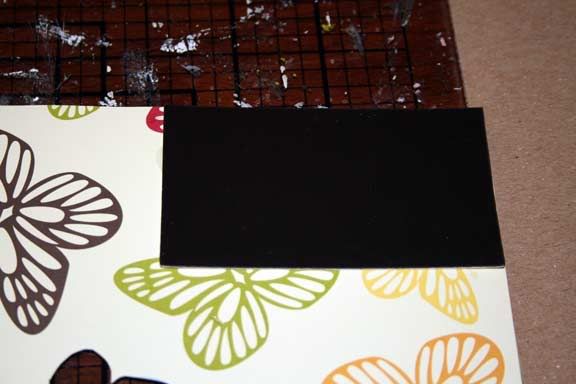 While the glue is drying, prepare embellishments. I cut the butterfly out of the paper.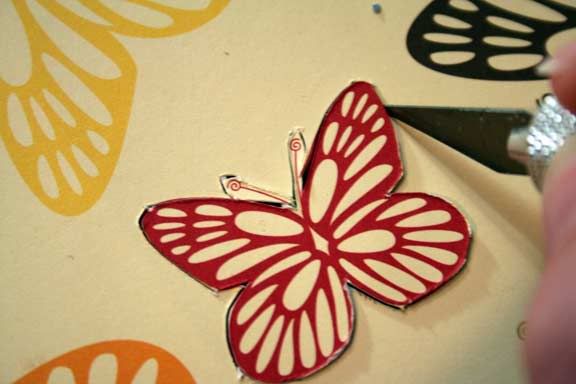 After the glue has dried, ink the edges of the magnet.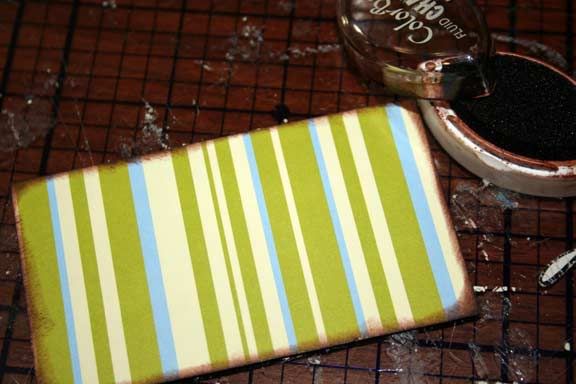 Add your embellishments and hang proudly on your fridge!